Easter Island
Posted by Simon Laroche
, March 04, 2007 at 07:24:09 ::
Easter Island
Easter Island
, one of the
most spectacular
and
strange trip
one can experience on this
small planet
!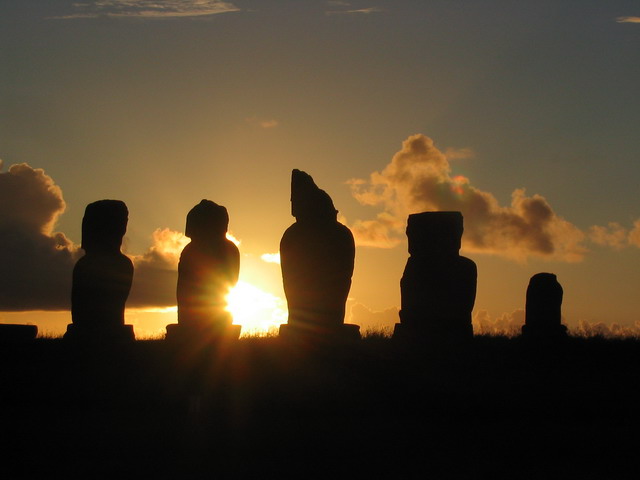 Isolated and quiet
, the
island
has a particular
spiritual
and
religous atmosphere
. You feel
lost
and
surrounded
with all these
frightening Moais
.
More than
3600 km west of Chile
and more than
2055 km east of Pitcairn Island
(another "in the middle of nowhere" Island),
Easter Island
is definitely
the most isolated place in the World
(well, with Perth, Australians would tell you).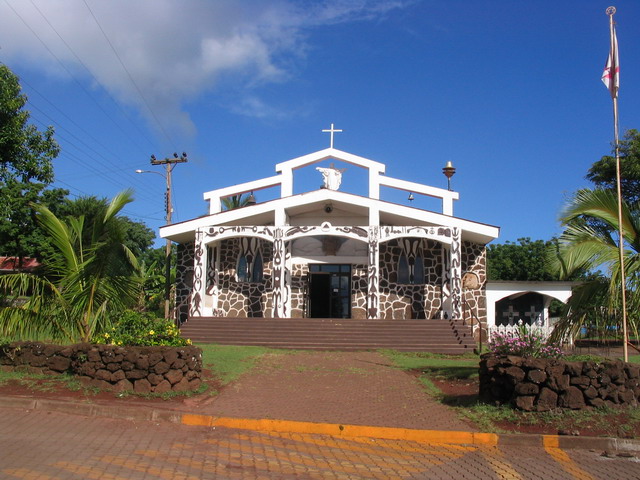 Easter Island,
Rapa Nui, Isla de Pascua, Ile de Pâques
... whatever the language, the
name
keeps its
magical touch
.
New photos have been added recently. Come on
Landolia
to
discover
this
beautiful island
... and maybe you'll plan your
next trip
there!
---
In The News
Easter Island
Posted by Simon Laroche
, July 23, 2006 at 13:02:26

Photo of the week:
Moai statue in the sunset, hanga Roa, Easter Island (Rapa Nui)
South America -
Easter Island
-
Hanga Roa
-
Moai
- >Moai Statue
---
UNESCO World Heritage
Posted by Simon Laroche
, May 09, 2009 at 06:44:40

Location Easter Island, province of the Valparaíso Region, Chile
Coordinates S27 8 60 W109 27 0
Property 6,666 ha
Date of Inscription 1995
Brief Description (http://whc.unesco.org/en/list/715

)
Rapa Nui, the indigenous name of Easter Island, bears witness to a unique cultural phenomenon. A society of Polynesian origin that settled there c. A.D. 300 established a powerful, imaginative and original tradition of monumental sculpture and architecture, free from any external influence. From the 10th to the 16th century this society built shrines and erected enormous stone figures known as moai, which created an unrivalled cultural landscape that continues to fascinate people throughout the world.
Photos from Landolia
More photos and localization on interactive Google Map
---