Guinea
Posted by Simon Laroche
, July 26, 2009 at 13:02:39 ::
Guinea-Bissau
In Western Africa, south of
Senegal
, is the small country of
Guinea-Bissau
, one of the smallest states in continental Africa and one of the poorest countries in the world. Its size is nearly 37,000 square kilometres (14,000 sq mi) with an estimated population of 1,700,000. Formerly the Portuguese colony of Portuguese Guinea, upon independence, the name of its capital, Bissau, was added to the country's name to prevent confusion with the Republic of Guinea.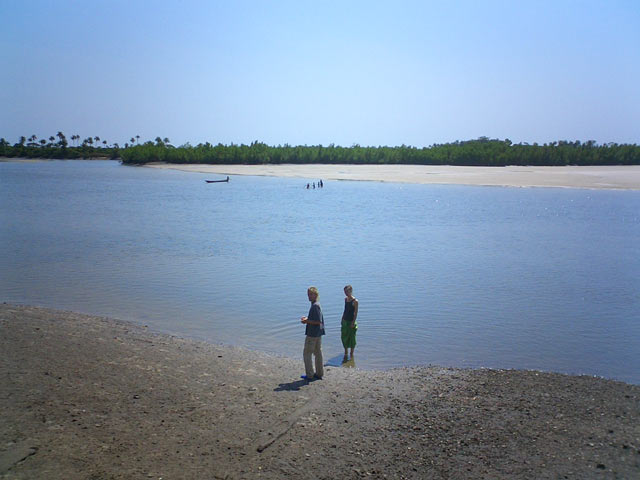 Guinea-Bissau won independence from
Portugal
in 1974 after a long struggle spearheaded by the left-wing African Party for the Independence of Guinea and
Cape Verde
(PAIGC).
The country's vital cashew nut crop provides a modest living for most of Guinea-Bissau's farmers and is the main source of foreign exchange. Guinea-Bissau's GDP per capita is one of the lowest in the world. Its Human Development Index is one of the lowest on earth. More than two-thirds of Guinea-Bissau's population lives below the poverty line. The economy depends mainly on agriculture; fish, cashew nuts and ground nuts are its major exports.
Guinea-Bissau is warm all year around and there is little temperature fluctuation; it averages 26.3°C (79.3°F). The average rainfall for Bissau is 2024 mm although this is almost entirely accounted for during the rainy season which falls between June and September/October. From December through April, the country experiences drought.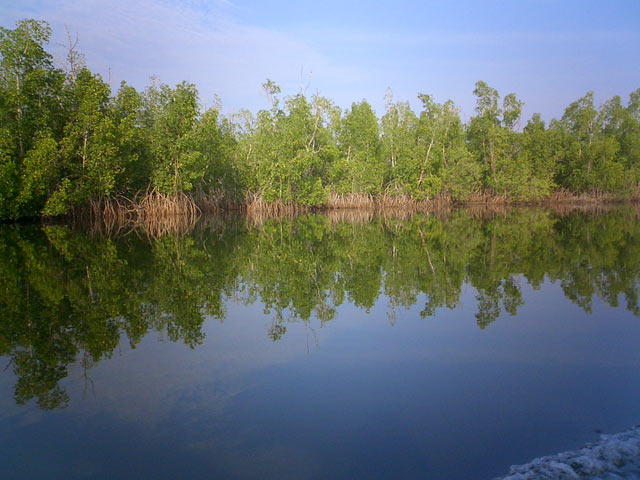 Facts:
- Full name: The Republic of Guinea-Bissau
- Population: 1.7 million (UN, 2007)
- Capital:
Bissau
- Area: 36,125 sq km (13,948 sq miles)
- Major languages: Portuguese, Crioulo, African languages
- Life expectancy: 45 years (men), 48 years (women) (UN)
- Monetary unit: 1 CFA (Communaute Financiere Africaine) = 100 centimes
- Main exports: Cashew nuts, shrimp, peanuts, palm kernels, sawn timber
- GNI per capita: US $200 (World Bank, 2007)
- Internet domain: .gw
- International dialling code: +245
Visit
Guinea-Bissau
now on Landolia.
---
UNESCO World Heritage
Posted by Simon Laroche
, October 02, 2013 at 05:33:01

Location Papua New Guinea
Coordinates S5 47 1.36 E144 19 54.2
Property 116 ha
Date of Inscription 2008
Brief Description (http://whc.unesco.org/en/list/887

)
Kuk Early Agricultural Site consists of 116 ha of swamps in the western highlands of New Guinea 1,500 metres above sea-level. Archaeological excavation has revealed the landscape to be one of wetland reclamation worked almost continuously for 7,000, and possibly for 10,000 years. It contains well-preserved archaeological remains demonstrating the technological leap which transformed plant exploitation to agriculture around 6,500 years ago. It is an excellent example of transformation of agricultural practices over time, from cultivation mounds to draining the wetlands through the digging of ditches with wooden tools. Kuk is one of the few places in the world where archaeological evidence suggests independent agricultural development and changes in agricultural practice over such a long period of time.
Photos from Landolia
More photos of the Kuk Early Agricultural Site
---
Posted by Simon Laroche
, December 31, 2009 at 16:40:16


Location Région de Lola - Guinea, Ivory Coast
Coordinates N7 36 11.448 W8 23 27.492
Property 18,000 ha
Date of Inscription 1981
Brief Description (http://whc.unesco.org/en/list/155

)
Located on the borders of Guinea, Liberia and Côte d'Ivoire, Mount Nimba rises above the surrounding savannah. Its slopes are covered by dense forest at the foot of grassy mountain pastures. They harbour an especially rich flora and fauna, with endemic species such as the viviparous toad and chimpanzees that use stones as tools.
Photos from Landolia
More photos and localization on interactive Google Map
---