Lesotho
Posted by Simon Laroche
, August 14, 2011 at 14:49:17 ::
Lesotho
Letsie III is the reigning king of
Lesotho
. He is the first son of the late King Moshoeshoe II and Queen Mother 'Mamohato Bereng Seeiso. He was born at Scott Hospital in Morija on July 17, 1963 and named Mohato Bereng Seeiso. He was christened into the Roman Catholic Church as David. .
Lesotho, officially the Kingdom of Lesotho, is a landlocked country and enclave, surrounded by the
Republic of South Africa
. It is just over 30,000 km2 (11,583 sq mi) in size with a population of approximately 2,067,000. Its capital and largest city is Maseru.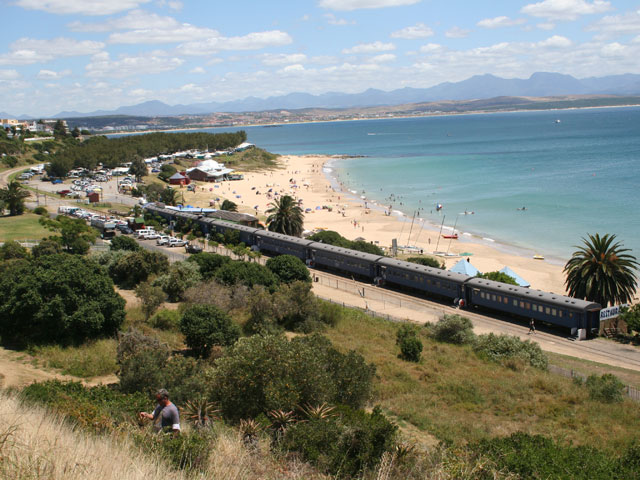 Letsie III succeeded his father, Moshoeshoe II, when the latter was forced into exile in 1990. His father was briefly restored in 1995 but soon died in a car crash in early 1996, and Letsie became king again.
The Lesotho Government is a parliamentary democracy and constitutional monarchy. The Prime Minister, Pakalitha Bethuel Mosisili, is head of government and has executive authority. The king serves a largely ceremonial function; he no longer possesses any executive authority and is prohibited from actively participating in political initiatives.
Lesotho's economy is based on diamonds exported all over the world and water sold to South Africa, manufacturing, agriculture, livestock, and to some extent the earnings of laborers employed in South Africa. Lesotho also exports wool, mohair, clothing, and footwear.
Want to know more about Kings and Queens in the world, click
here
.
Visit Africa and Lesotho, now on Landolia.
---
UNESCO World Heritage
Posted by Simon Laroche
, November 17, 2012 at 03:17:20


Location Lesotho, South Africa
Coordinates S29 45 55 E29 7 23
Property 249,313 ha
Date of Inscription 2000
Brief Description (http://whc.unesco.org/en/list/985

)
The Maloti-Drakensberg Park is a transboundary site composed of the uKhahlamba Drakensberg National Park in South Africa and the Sehlathebe National Park in Lesotho. The site has exceptional natural beauty in its soaring basaltic buttresses, incisive dramatic cutbacks, and golden sandstone ramparts as well as visually spectacular sculptured arches, caves, cliffs, pillars and rock pools. The site's diversity of habitats protects a high level of endemic and globally important plants. The site harbors endangered species such as the Cape vulture (Gyps coprotheres) and the bearded vulture (Gypaetus barbatus). Lesotho's Sehlabathebe National Park also harbors the Maloti minnow (Pseudobarbus quathlambae), a critically endangered fish species only found in this park. This spectacular natural site contains many caves and rock-shelters with the largest and most concentrated group of paintings in Africa south of the Sahara. They represent the spiritual life of the San people, who lived in this area over a period of 4,000 years.
Photos from Landolia
More photos:
---