Luxembourg
Posted by Simon Laroche
, May 18, 2014 at 12:15:57 ::
Luxembourg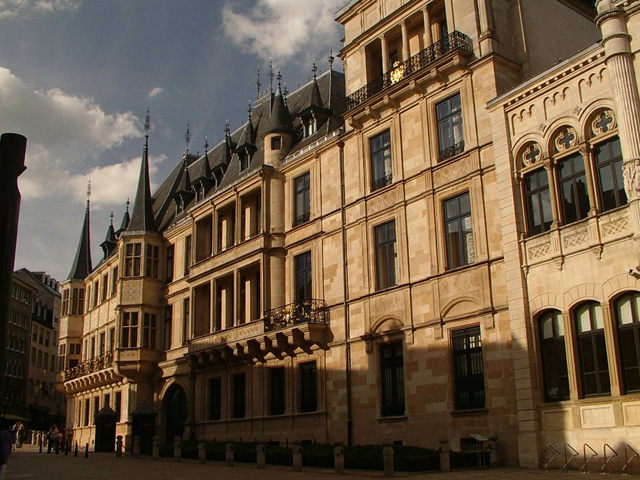 The Grand Duke of Luxembourg is the sovereign monarch and head of state of Luxembourg. Luxembourg has been a grand duchy since 15 March 1815, when it was elevated from a duchy when placed in personal union with the United Kingdom of the Netherlands. Since then, there have been nine monarchs of Luxembourg, including the current incumbent, Henri.
Henri, Grand Duke of Luxembourg OIH (given names: Henri Albert Gabriel Félix Marie Guillaume; born at Betzdorf Castle in Betzdorf, Luxembourg, 16 April 1955) is the head of state of Luxembourg. He is the eldest son of Jean, Grand Duke of Luxembourg and Princess Joséphine-Charlotte of Belgium. His maternal grandparents were King Leopold III of Belgium and Astrid of Sweden. He is a nephew of the current King of the Belgians, Albert II.
As the head of a constitutional monarchy, Grand Duke Henri's duties are primarily representative. However, he retains the constitutional power to appoint the Prime Minister and Government, to dissolve the Chamber of Deputies, to promulgate laws and to accredit ambassadors.
Grand Duke Henri is Commander-in-Chief of the Luxembourg Army, in which he holds the rank of General. He is also an Honorary Major in the British Parachute Regiment.
➜ Continue reading "Luxembourg and Grand Duke Henri"
---
Posted by Simon Laroche
, September 26, 2010 at 11:13:27 ::
Luxembourg
Every one (in Europe) knows Schengen, as an Area in Europe that comprises the territories of twenty-five European countries that operate very much like a single state for international travel purposes with border controls for travelers traveling in and out of the area, but with no internal border controls.
Blue: Schengen Area - Green: future members
But if Schengen is also the name of the Agreement that defines this Area, this is because this Agreement was signed in the city of Schengen, in
Luxembourg
.
Schengen (Pronunciation: [ˈsxeŋə(n)]) is a small wine-making village and commune in far south-eastern Luxembourg, near the tripoint where the borders of Germany, France, and Luxembourg meet. As of 2005, the village has a population of 1527 with an area of 10.63 km²
The village became famous on 14 June 1985, when the Schengen Agreement was signed.
FAQ about Schengen:
- 25 countries are part of the Schengen Area,
- The Schengen Agreement was signed in 1985, but implemented 10 years later, on 26 March 1995,
- At this time the members were: Belgium, France, Germany, Luxembourg, the Netherlands, Portugal and Spain,
- In 1997, Italy and Austria joined,
- Greece joined in 2000,
- Denmark, Finland, Sweden, as well as non-EU countries Iceland and Norway, joined in 2001,
- In 2007, nine countries — Czech Republic, Estonia, Hungary, Latvia, Lithuania, Malta, Poland, Slovakia, and Slovenia, that joined the EU three years previously, joined the Schengen area,
- Switzerland became the Schengen Area's newest member (and third non-EU member) when it joined on 12 December 2008.
- The French overseas departments of French Guiana, Guadeloupe, Martinique and Réunion and the overseas collectivities of Saint Barthélemy and Saint Martin are part of the European Union but do not form part of the Schengen Area,
- Aruba and Netherlands Antilles are not part of the EU or the Schengen Area,
- The Faroe Islands and Greenland are neither part of the European Union nor the Schengen Area,
- Ireland and the United Kingdom were the only EU members which, prior to the 2004 enlargement, had not signed the Schengen Agreement. Both countries maintain a Common Travel Area with an open land border between them.
The UK has always refused to join Schengen as it believes that the island status of the Common Travel Area puts the United Kingdom in a better position to enforce immigration controls than continental European countries with "extensive and permeable land borders".
In contrast Ireland, while not signing the Schengen Agreement, has always looked more favourably on joining but has not done so, in order to maintain the Common Travel Area and its open border with Northern Ireland.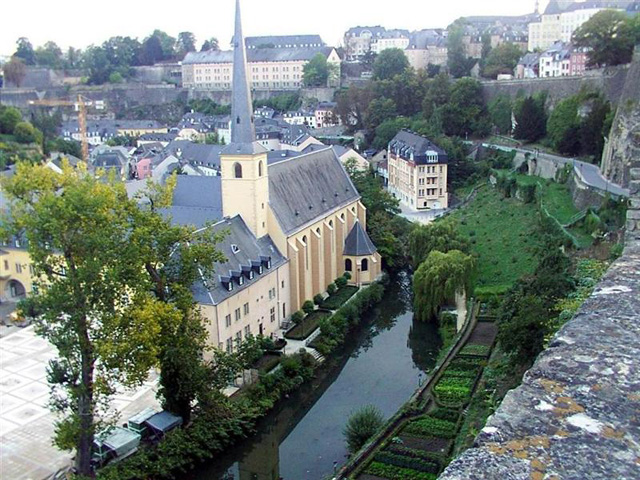 Visit Schengen, and
Luxembourg
and Europe now, on Landolia.
---
UNESCO World Heritage
Posted by Simon Laroche
, December 02, 2009 at 06:05:03

Location Luxembourg
Coordinates N49 36 36 E6 7 59.988
Type Cultural
Property 30 ha
Date of Inscription 1994
Brief Description (http://whc.unesco.org/en/list/699

)
Because of its strategic position, Luxembourg was, from the 16th century until 1867, when its walls were dismantled, one of Europe's greatest fortified sites. It was repeatedly reinforced as it passed from one great European power to another: the Holy Roman Emperors, the House of Burgundy, the Habsburgs, the French and Spanish kings, and finally the Prussians. Until their partial demolition, the fortifications were a fine example of military architecture spanning several centuries.
Photos from Landolia
More photos and localization on interactive Google Map
---