New Zealand
Posted by Simon Laroche
, May 17, 2009 at 14:46:15 ::
New Zealand
The
Auckland
metropolitan area, in the North Island of
New Zealand
, is the largest and most populous urban area in the country with over 1.4 million residents, 31 percent of the country's population. Demographic trends indicate that it will continue to grow faster than the rest of the country. Increasingly cosmopolitan, Auckland also has the largest Polynesian population of any city in the world, and has seen many people of Asian ethnicity move there in the last two decades.
The metropolitan area is made up of Auckland City (excluding the Hauraki Gulf islands), North Shore City, the urban parts of Waitakere and Manukau cities, and Papakura District and some urban parts of Rodney and Franklin Districts. In Māori its name is Tāmaki-makau-rau, or the transliterated version of Auckland, Ākarana.
Auckland lies between the Hauraki Gulf of the Pacific Ocean to the east, the low Hunua Ranges to the south-east, the Manukau Harbour to the south-west, and the Waitakere Ranges and smaller ranges to the west and north-west. The central part of the urban area occupies a narrow isthmus between the Manukau Harbour on the Tasman Sea and the Waitemata Harbour on the Pacific Ocean. It is one of the few cities in the world to have harbours on two separate major bodies of water.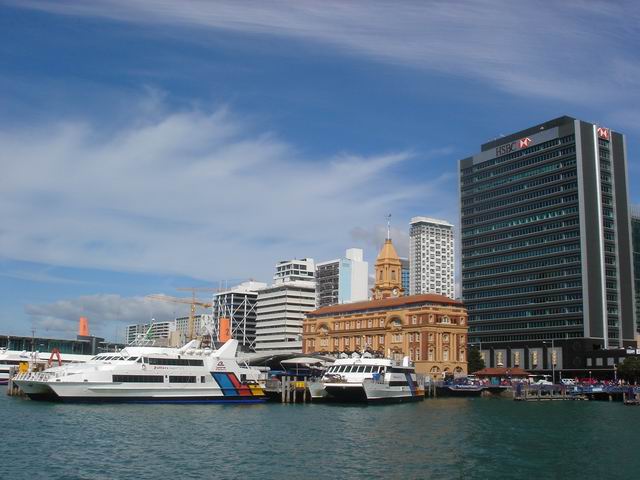 Things to do/to see in Auckland:
Leisure and Theme Parks
- Auckland Zoo
The wildest way to spend the day is at Auckland Zoo.
- Butterfly Creek
Visit Auckland's tropical butterfly house.
- Clevedon Animal Farm
Walk around Clevedon Animal Farm and get to know the friendly animals.
- Crystal Mountain
An exciting purpose built gallery, houses crystals and minerals from around the world.
- Glenbrook Vintage Railway
Experience the excitement of travelling on a genuine steam train.
- Howick Historical Village
Step back in time and experience the past.
- Kelly Tarlton's Antarctic Encounter & Underwater World
Swim with sharks or stingrays, see penguins and discover fascinating sealife.
- Kiwi Valley Farm Park
Family fun with a hands-on country experience with animals, horse rides and maze explorations.
- Parakai Springs
Ultimate day trip only 40 minutes from Auckland city.
- Puriri Tree Eco Store & Adventure Park
Eco store and adventure park with paint ball, archery, activities and bush walks.
- Rainbow's End Theme Park
Fun and entertainment for the whole family.
- SheepWorld Farm & Nature Park
Educational fun for all ages, whatever the weather!
- SKYCITY Casino
Where you'll find non-stop thrills!
- Snowplanet
The only indoor snow resort in the Southern Hemisphere.
- Spookers
Auckland's only haunted horror themed attraction.
- Ti Point Reptile Park
The only zoo in New Zealand specialising in reptiles.
- Waiwera Infinity Thermal Spa Resort
Natural hot pools, wellness spa, massage, therapies, accommodation, holiday park and family fun.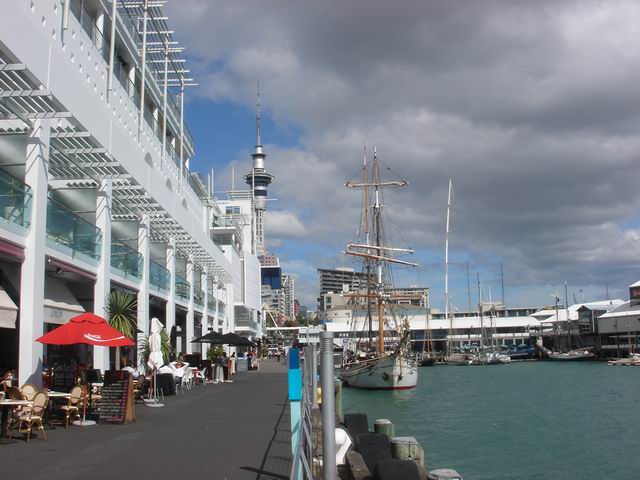 Parks and Gardens
- Auckland Botanic Gardens
Auckland's largest outdoor garden with a spectacular array of more than 10,000 plants.
- Auckland Gardens
The New Zealand Gardens Trust provides 'Find a Garden' - the most comprehensive source of New Zealand gardens open to the public.
- Ayrlies
Ayrlies is a garden masterpiece situated in the gently rolling countryside of Whitford.
- Brick Bay Sculpture Trail
In scenic countryside just out of Matakana Village is Brick Bay Sculpture Trail.
- Connells Bay Centre for Sculpture
Located on Waiheke Island, experience a unique collection of contemporary NZ sculptures.
- Eden Garden
An award-winning garden created in an abandoned quarry on the slopes of Mount Eden.
- Mangemangeroa Reserve
A magnificent landscape of farmland, coastal native bush and stunning estuary views.
- NZ Historic Places Trust
Discover what made Auckland tick during its formative years.
- One Tree Hill (Maungakiekie)
Stroll around one of Auckland's iconic attractions and discover remnants of a pre-European Maori fortification (pa).
- Parnell Rose Gardens
Popular in spring and summer, featuring over 4,500 roses.
- Stony Batter Historic Reserve
Visit a World War II gun-complex situated on the northeastern end of Waiheke Island.
- Te Whau Garden
Enjoy the coastal views, plantings and outdoor art on Waiheke Island.
- Twin Lakes Country Garden
An all-season country garden centered on an expansive lake.
- Whitford Bird Garden
A huge variety of native & exotic plants, and colourful birds from all around the world.
- Woodbridge
A country garden of immaculate lawns and carefully planned gardens.
- Wrights Watergardens
Spectacular watergardens surround the Mauku Waterfall and Stream.
- Zealandia Sculpture Garden
Highly unusual and unique, which aims to surprise.
- Museum of Transport and Technology - MOTAT
NZ's largest transport and technology museum with exciting exhibitions and 'hands on' area.
- NZ Historic Places Trust
Discover what made Auckland tick during its formative years.
- NZ National Maritime Museum
Experience New Zealand's maritime story as presented in over 14 exhibition halls plus on-water heritage vessels.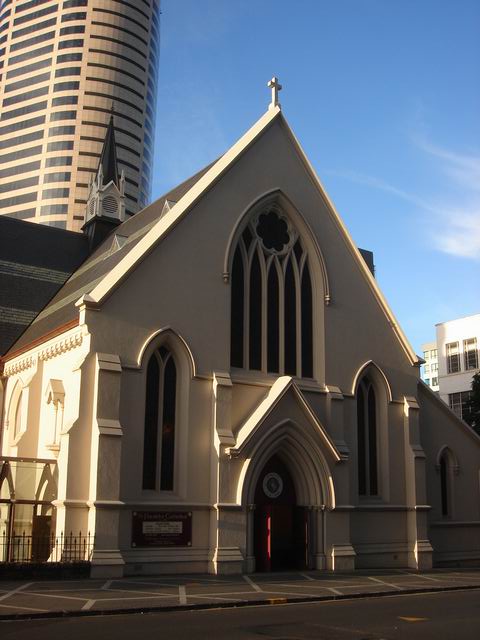 Scenic Places
- Awaroa Walkway
From Sandspit at Shelly Park, to Musick Point via Cockle Bay, Howick Beach, Mellons Bay and Eastern Beach.
- Bastion Point
Historic Bastion Point offers visitors a scenic spot for outdoor experiences.
- Chelsea Sugar Refinery
Explore the 54 hectare estate of native flora and fauna that surrounds the old sugar refinery.
- Clevedon Village
Clevedon Village and valley is abundant with gourmet delights, crafts, arts and vineyards.
- Devonport
Historic seaside village with a charming and relaxed atmosphere and plenty of galleries to browse.
- Gannet Colony at Muriwai
Head to scenic Muriwai Beach and view one of New Zealand's only gannet colonys.
- Glenfern Sanctuary
Situated on Great Barrier Island, a true eco-tourism haven dedicated to restoring native flora and fauna.
- Goat Island Marine Reserve
Renowned for its amazing marine-life, Goat Island is a great place to spend a day in the outdoors.
- Great Barrier Island
Escape to an island of golden surf beaches, clear waters, vast native forests and only a handful of people.
- Half Moon Bay Marina
Home to over 500 boats, plus cafes, restaurants, shops and ferry services.
- Howick Beaches
The calm sheltered waters and golden sands are ideal for families and picnics.
- Kauri tree walks
The kauri is New Zealand's largest native tree and grows in the subtropical northern part of the North Island.
- Kawau Island
A tranquil spot known for its unique history, just off the coast of Warkworth.
- Mangere Mountain
Visit Mangere Mountain to learn about its rich volcanic and cultural history.
- Matakana Coast
Rolling countryside, vineyards, galleries and luxury accommodation, Matakana is a cuisine-lovers' paradise.
- Mission Bay
This vibrant beachfront strip has an extensive range of dining options and plenty of day time attractions.
- Motuihe Island day trip
Picnic at Motuihe's sandy beaches, admire stunning views, and join the restoration project by planting trees.
- North Head
Take a step back in time by exploring the historic remains of North Head.
- One Tree Hill (Maungakiekie)
Stroll around one of Auckland's iconic attractions and discover remnants of a pre-European Maori fortification (pa).
- Pine Harbour Marina
An exciting mix of world-class marina facilities, cafes, shops, outdoor recreation and entertainment.
- Pohutukawa Coast & Clevedon Country
Fringed by the sparking waters of the Hauraki Gulf, and just 40 minutes from Auckland City.
- Rangitoto Island
Auckland's iconic island is home to the world's largest pohutukawa forest, lava flows and bush walks.
- Sky Tower
For the most amazing view in Auckland, visit the southern hemisphere's tallest building!
- Stony Batter Historic Reserve
Visit a World War II gun-complex situated on the northeastern end of Waiheke Island.
- The Rain Forest Express
Take a ride along Watercare's historic bush tramline through the heart of the Waitakere Ranges.
- Tiritiri Matangi Island
Spend a day visiting the Island - one of the most successful conservation projects in the world.
- Waiheke Island
Island scenery, beaches and lifestyle matched with wineries, gourmet delights and flat whites.
Visit
Auckland
and
New Zealand
now on Landolia.
---
Posted by Simon Laroche
, May 02, 2009 at 14:12:21 ::
New Zealand
Rangitoto
island, a volcanic island part or the Hauraki Gulf Marine Park, is a significant
Auckland
landmark. Thirty five minutes by ferry from Downtown Auckland, the island's unique geological and natural attributes are of international interest. Not so well known are the three "Bach" Settlements on the Island, at Rangitoto Wharf, Islington Bay and Beacon End. Built in the 1920's and 1930's the settlements consisted of private holiday dwellings and boatsheds as well as communal facilities such as paths, swimming pool, community hall and tennis courts.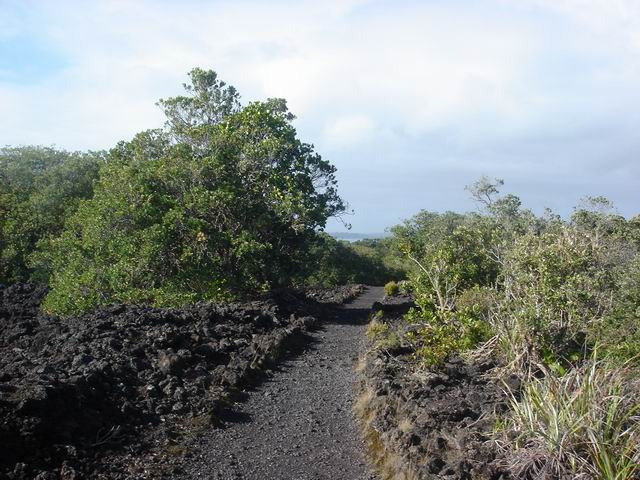 The volcanic island boasts a fascinating landscape of rugged lava crops, lush native bush and sandy coves. Rangitoto is now a public reserve. The island erupted from the sea in a series of dramatic explosions around 600 years ago. This makes it the youngest island in the Hauraki Gulf and the last and largest volcano to be formed in the
Auckland
volcanic field.
Famed worldwide as a botanic gem, Rangitoto is home to New Zealand's largest Pohutukawa forest. There are more than 200 species of native plants including 40 species of fern. Many of the plants are unusual hybrids and very rare.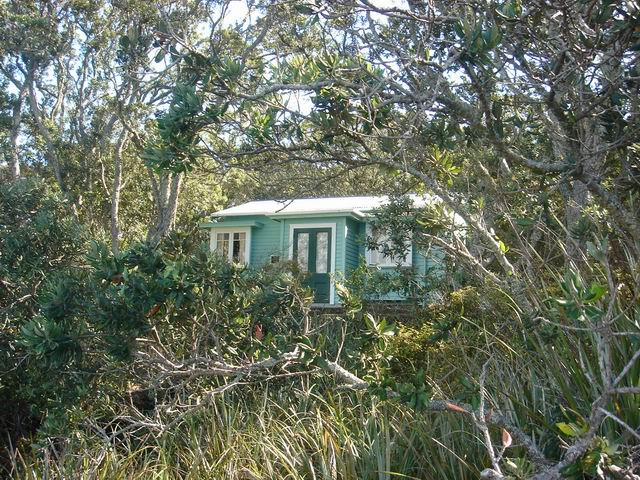 Today Rangitoto has no permanent population, but in the early 20th century there was a small community living in the "Baches" scattered along the shoreline. Further building was prohibited in 1937 and many of the original "Baches" have disappeared over the decades leaving just a few to see today. Most of them have been restored in the recent years and are now protected as historic heritage of the country.
Visit
Rangitoto
and
New Zealand
now on Landolia.
---
Posted by Simon Laroche
, June 15, 2008 at 12:25:42 ::
New Zealand
Tongariro National Park
is the oldest national park in
New Zealand
. It has been acknowledged by
UNESCO
as one of the 25 mixed cultural and natural
World Heritage Sites
.
Established in
1887
, Tongariro National Park was the
first national park in New Zealand
and the fourth in the world. It is also a dual
World Heritage area
, a status which recognises the park's important
Maori cultural and spiritual
associations as well as its outstanding volcanic features.
It is a place of extremes and surprises, a place to explore and remember. From herb fields to forests, from tranquil lakes to desert-like plateau and active volcanoes - Tongariro has them all.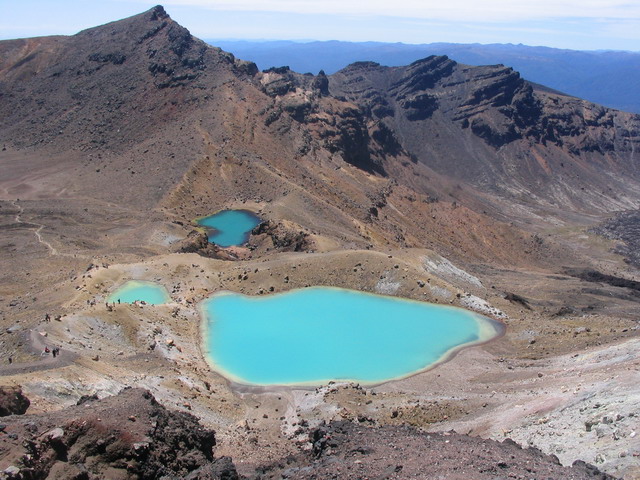 There are a number of
Māori religious sites
within the park, such as one at the grave to
Te Heuheu Herekeikei
. The summits of Tongariro, Ngauruhoe and Ruapehu are tapu (sacred).
Location:
Tongariro National Park is located in the central North Island of
New Zealand
. The nearest towns are Turangi, National Park and Ohakune.
The three andesitic volcanoes at the heart of the park -
the mountains Tongariro, Ngauruhoe and Ruapehu
form the southern limits of the Taupo Volcanic Zone. Volcanic activity in the zone started about 2 million years ago and is on-going today. Ruapehu and Ngauruhoe are two of the most active composite volcanoes in the world. In 1995 and again in 1996 Ruapehu has erupted in spectacular fashion sending clouds of ash and steam skyward and mantling the surrounding snow fields and forest with a thick film of ash.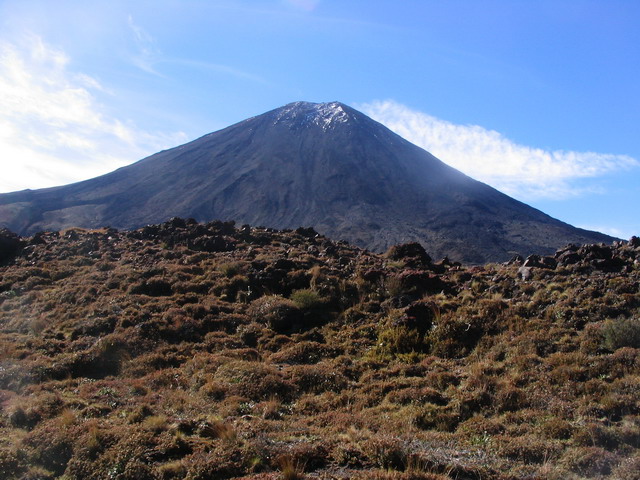 Tongariro is home to many amazing native creatures including New Zealand's only
native mammals
, the short and long tailed bats. Birds you might see during daylight include North Island robins, fantails, parakeets and even a kereru (native pigeon) or two. Smaller, but no less interesting are the numerous insects that live in the park.
Activities in Tongariro National Park include treks and walks, mountaineering and climbing and snow sports (Two of New Zealand's largest ski fields, Whakapapa and Turoa, are located within the park).
Visit
Tongariro National Park
and
New Zealand
now on Landolia.
---
In The News
New Zealand, North Island
Posted by Simon Laroche
, April 15, 2007 at 10:24:01
The North Island (the Māori name for the North Island is Te Ika-a-Māui) is one of the two main islands of
New Zealand
in the south-western Pacific Ocean. The population is mostly of European descent, with the indigenous Māori being the largest minority. The capital is
Wellington
(Te Whanganui-a-Tara or Poneke in Māori) and the largest city is
Auckland
(1.2 million people). Auckland was the New Zealand capital from 1840 to 1865.

The North Island has four national parks - Te Urewera, Egmont, Whanganui and
Tongariro
- offering a World Heritage Site, thermal fields, hot springs like the town of
Rotorua
on the southern shore of
Lake Rotorua
in the Bay of Plenty, ski areas, native forest, rivers and historic Māori sites.
Main geographic features are
Cape Reinga
,
Lake Taupo
, Tongariro National Park,
Waikato River
and Taumatawhakatangihangakoauauotamateapokaiwhenuakitanatahu, one of the longest place name in the world, Māori name for a 305 metres high hill, which can be translated into English as "the place where Tamatea, the man with the big knees, who slid, climbed and swallowed mountains, known as land eater, played his flute to his loved one".
---
UNESCO World Heritage
Posted by Simon Laroche
, February 03, 2013 at 13:37:08

Location New Zealand Subantartic zone, New Zealand
Coordinates S50 45 0 E166 6 16
Property 76,458 ha
Date of Inscription 1998
Brief Description (http://whc.unesco.org/en/list/877

)
The New Zealand Sub-Antarctic Islands consist of five island groups (the Snares, Bounty Islands, Antipodes Islands, Auckland Islands and Campbell Island) in the Southern Ocean south-east of New Zealand. The islands, lying between the Antarctic and Subtropical Convergences and the seas, have a high level of productivity, biodiversity, wildlife population densities and endemism among birds, plants and invertebrates. They are particularly notable for the large number and diversity of pelagic seabirds and penguins that nest there. There are 126 bird species in total, including 40 seabirds of which five breed nowhere else in the world.
Photos from Landolia
More photos and localization on interactive Google Map
---
Posted by Simon Laroche
, February 03, 2013 at 13:28:44

Location New Zealand
Coordinates S39 17 27 E175 33 44
Property 79,596 ha
Date of Inscription 1990
Brief Description (http://whc.unesco.org/en/list/421

)
In 1993 Tongariro became the first property to be inscribed on the World Heritage List under the revised criteria describing cultural landscapes. The mountains at the heart of the park have cultural and religious significance for the Maori people and symbolize the spiritual links between this community and its environment. The park has active and extinct volcanoes, a diverse range of ecosystems and some spectacular landscapes.
Photos from Landolia
More photos and localization on interactive Google Map
---
Posted by Simon Laroche
, February 03, 2013 at 11:56:30

Location Southwest of South Island, New Zealand
Coordinates S45 2 9.7 E167 19 10.6
Property 2,600,000 ha
Date of Inscription 1990
Brief Description (http://whc.unesco.org/en/list/551

)
The landscape in this park, situated in south-west New Zealand, has been shaped by successive glaciations into fjords, rocky coasts, towering cliffs, lakes and waterfalls. Two-thirds of the park is covered with southern beech and podocarps, some of which are over 800 years old. The kea, the only alpine parrot in the world, lives in the park, as does the rare and endangered takahe, a large flightless bird.
Photos from Landolia
More photos and localization on interactive Google Map
---