Slovenia
Posted by Simon Laroche
, June 18, 2007 at 14:31:36 ::
Slovenia
Piran
(Italian Pirano) is a
town
and
municipality
in
southwestern Slovenia
on the
Adriatic coast
along the
Gulf of Piran
. The
municipality
has
16,758
(2002)
inhabitants
and covers a
46.6 km² area
. The town has
4,576
(2002)
inhabitants
on an
1 km² area
. The
municipality
is
bilingual
, both
Slovenian
and
Italian
are
official languages
. It borders on the south with
Croatia
, on the north (on the sea) with
Italy
and on the east with the
municipalities of Izola and Koper
. The municipality has an
international airport
and a
marina
.
The town resembles a
large open-air museum
, with
medieval architecture
and a
rich cultural heritage
.
Narrow streets
and
compact houses
give the town its
special charm
.
Piran
is the administrative centre of the local area and one of
Slovenia's major tourist attractions
.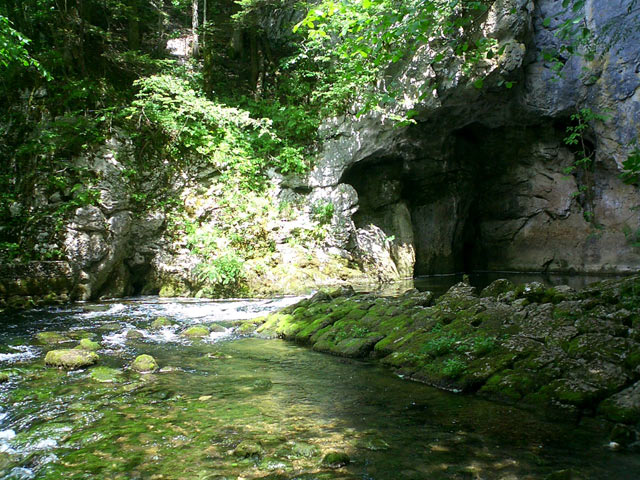 Škocjan Caves
(Slovene Škocjanske jame; Italian: Grotte di San Canziano) is a
system of limestone caves
in the
Kras
(Karst) region in
southwestern Slovenia
, containing
collapsed dolines
, about 5 kilometres of underground passages, caves more than
200 metres deep
and
many waterfalls
. This is one of the
most famous sites in the world
for the
study of karstic (limestone) phenomena
.
Since
1986
,
Škocjan
Caves are on the
UNESCO list of World Heritage Sites
.
Visit
Piran
,
Škocjan Caves
and
Slovenia
now on Landolia!
---
UNESCO World Heritage
Posted by Simon Laroche
, September 29, 2013 at 05:36:38


Location Slovenia, Spain
Coordinates N38 46 31 W4 50 20
Property 104 ha
Date of Inscription 2012
Brief Description (http://whc.unesco.org/en/list/1313

)
The property includes the mining sites of Almadén (Spain), where mercury (quicksilver) has been extracted since antiquity, and Idrija (Slovenia), where mercury was first found in AD1490. The Spanish property includes buildings relating to its mining history, including Retamar Castle, religious buildings and traditional dwellings. The site in Idrija notably features mercury stores and infrastructure, as well as miners' living quarters, and a miners' theatre. The sites bear testimony to the intercontinental trade in mercury which generated important exchanges between Europe and America over the centuries. Together they represent the two largest mercury mines in the world, operational until recent times.
Photos from TWIP
More photos:
---
Posted by Simon Laroche
, September 29, 2013 at 05:20:29

Location Villages of Škocjan pri Divaci, Matavun and Betanja, Communes of Divaca and Sežana, Region of Obalno-kraška, Slovenia
Coordinates N45 40 0.012 E14 0 0
Property 413 ha
Date of Inscription 1986
Brief Description (http://whc.unesco.org/en/list/390

)
This exceptional system of limestone caves comprises collapsed dolines, some 6 km of underground passages with a total depth of more than 200 m, many waterfalls and one of the largest known underground chambers. The site, located in the Kras region (literally meaning Karst), is one of the most famous in the world for the study of karstic phenomena.
Photos from TWIP
More photos and localization on interactive Google Map
---