Posted by
Simon Laroche
, July 20, 2014 at 13:41:14 ::
Thailand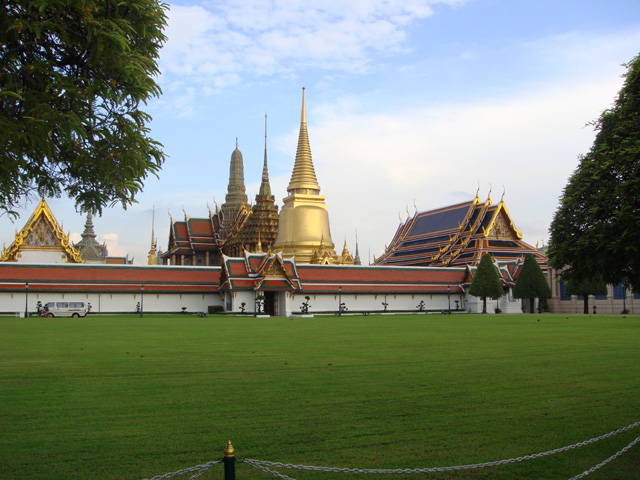 The Monarchy of Thailand (also referred to as the King of Thailand or historically as King of Siam) refers to the constitutional monarchy and monarch of the Kingdom of Thailand (formerly Siam). The King of Thailand is the head of state and head of the ruling Royal House of Chakri. The king's power is limited to being a symbolic figurehead, but the institution commands the respect and reverence of the Thai people.
Bhumibol Adulyadej is the current King of Thailand. He is known as Rama IX (and within the Thai royal family and to close associates simply as Lek). Having reigned since 9 June 1946, he is the world's longest-serving current head of state and the longest-reigning monarch in Thai history.
Since the end of the absolute monarchy in 1932, each constitution has maintained the king as "enthroned in a position of revered worship and shall not be violated." His Majesty, however, in his 2005 national birthday broadcast, specifically indicated he was unhappy with the provision. Despite this royal wish, Thai state authorities have steadfastly refused to permit not just criticism but what they deem to be inappropriate discussion. The constitution exempts the king and the royal family from legal actions, but confers no other legal rights. Therefore, the monarchy is protected against any physical or defamatory threats. This provision against defaming the monarchy is known in the West as the lèse majesté law.
A new book detailing the life and work of His Majesty King Bhumibol Adulyadej has been published: "King Bhumibol Adulyadej, A Life's Work: Thailand's Monarchy in Perspective". According to the Thai newspaper The Nation

, "this book will help Thai and foreign readers understand the whole gamut of Thailand's 750-year-old institution and all related implications, real or imagined, especially those related to HM the King, his role and life-long work".
So, if you want to know more about the King of Thailand, buy this book!
Meanwhile, visit Thailand and Bangkok on Landolia!
Want to know more about Kings and Queens in the world? Click here!