Posted by
Germain Laroche
, July 06, 2014 at 17:36:18 ::
Belgium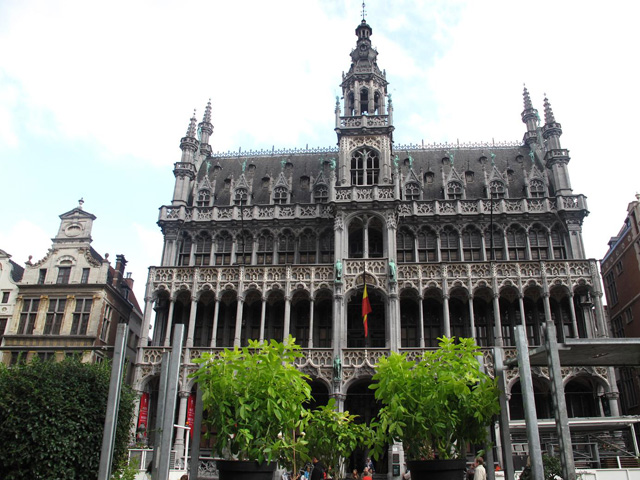 Belgium, officially the Kingdom of Belgium, is a federal state in Western Europe.
Belgium is a constitutional, popular monarchy and a parliamentary democracy. The bicameral federal parliament is composed of a Senate and a Chamber of Representatives. The former is made up of 40 directly elected politicians and 21 representatives appointed by the 3 Community parliaments, 10 co-opted senators and the children of the king, as Senators by Right who in practice do not cast their vote. The Chamber's 150 representatives are elected under a proportional voting system from 11 electoral districts. Belgium has compulsory voting and thus holds one of the highest rates of voter turnout in the world.
The King (currently Albert II) is the head of state, though with limited prerogatives. He appoints ministers, including a Prime Minister, that have the confidence of the Chamber of Representatives to form the federal government.
Albert II (born 6 June 1934) is the King of the Belgians, a constitutional monarch. He is a member of the royal house "of Belgium"; formerly this house was named Saxe-Coburg-Gotha. He is the uncle of the current reigning Grand Duke of Luxembourg, Henri.
Albert's full name is Albert Félix Humbert Théodore Christian Eugène Marie in French, Albert Felix Humbert Theodoor Christiaan Eugène Marie in Dutch, and Albert Felix Humbert Theodor Christian Eugen Maria in German.
He is the second son of King Leopold III (1901–1983) and his first wife, Astrid of Sweden (1905–1935). He ascended to the throne in 1993, following the death of his older brother, King Baudouin. His godparents were Prince Felix of Luxembourg and his paternal grandmother, Queen Elisabeth of Belgium. He is the first cousin of King Harald V of Norway, Princess Astrid of Norway, and Princess Ragnhild of Norway.
As the younger brother of King Baudouin, Prince Albert was the heir-presumptive to the throne. However his son Prince Philippe was groomed to be Baudoin's successor, once it became clear that the King would have no children to succeed him. However, on Baudouin's death (at age 62), Albert was sworn in before parliament on 9 August 1993 as the sixth King of the Belgians.
As King, Albert's duties include representing Belgium at home and abroad on state visits, trade missions, and at high level international meetings as well as taking an interest in Belgian society, culture and enterprise.
Visit Belgium now on Landolia.
Want to know more about Kings and Queens in the world? Click here!