Posted by
Simon Laroche
, May 18, 2014 at 12:15:57 ::
Luxembourg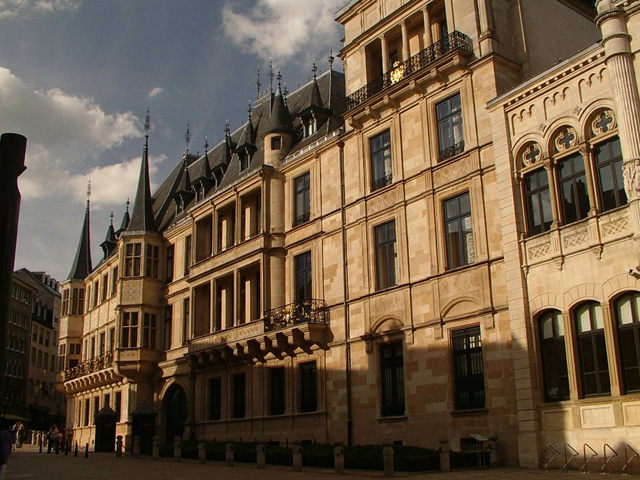 The Grand Duke of Luxembourg is the sovereign monarch and head of state of Luxembourg. Luxembourg has been a grand duchy since 15 March 1815, when it was elevated from a duchy when placed in personal union with the United Kingdom of the Netherlands. Since then, there have been nine monarchs of Luxembourg, including the current incumbent, Henri.
Henri, Grand Duke of Luxembourg OIH (given names: Henri Albert Gabriel Félix Marie Guillaume; born at Betzdorf Castle in Betzdorf, Luxembourg, 16 April 1955) is the head of state of Luxembourg. He is the eldest son of Jean, Grand Duke of Luxembourg and Princess Joséphine-Charlotte of Belgium. His maternal grandparents were King Leopold III of Belgium and Astrid of Sweden. He is a nephew of the current King of the Belgians, Albert II.
As the head of a constitutional monarchy, Grand Duke Henri's duties are primarily representative. However, he retains the constitutional power to appoint the Prime Minister and Government, to dissolve the Chamber of Deputies, to promulgate laws and to accredit ambassadors.
Grand Duke Henri is Commander-in-Chief of the Luxembourg Army, in which he holds the rank of General. He is also an Honorary Major in the British Parachute Regiment.
One of the Grand Duke's main functions is to represent Luxembourg in the field of foreign affairs. In May 2001, Grand Duke Henri and Grand Duchess Maria Teresa undertook their first foreign state visit to Spain, at the invitation of King Juan Carlos and Queen Sofia.
Grand Duke Henri is a member of the International Olympic Committee, a member of The Mentor Foundation (established by the World Health Organisation) and a Director of the Charles Darwin Trust for the Galapagos Islands.
The Grand Duke lives with his family at Berg Castle in Luxembourg. He also has a holiday home at Cabasson, near Bormes-les-Mimosas in the south of France.
Luxembourg has a population of a bit more of 500,000 inhabitants.
Visit Luxembourg now on Landolia!
Want to know more about Kings and Queens in the world? Click here!