Posted by
Germain Laroche
, April 06, 2014 at 18:09:41 ::
Spain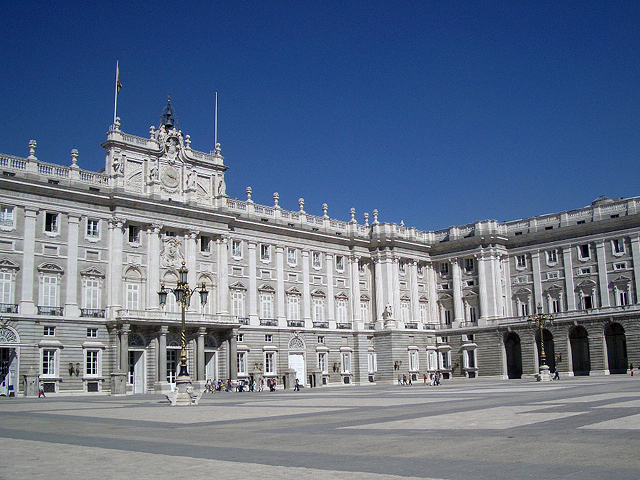 Juan Carlos I (born 5 January 1938) is the reigning King of Spain. On 22 November 1975, two days after General Franco's death, Juan Carlos was designated King according to the law of succession promulgated by Franco. In 1969, when Franco named Juan Carlos as the next head of state, Spain had had no monarch for 38 years.
The Spanish Constitution of 1978, voted in referendum, acknowledges him expressly as King of Spain.
King Juan Carlos successfully oversaw the transition of Spain from dictatorship to parliamentary monarchy.
Spain is a constitutional monarchy, with a hereditary monarch and a bicameral parliament, the Cortes Generales. The executive branch consists of a Council of Ministers of Spain presided over by the Prime Minister, nominated and appointed by the monarch and confirmed by the Congress of Deputies following legislative elections. By political custom established by King Juan Carlos since the ratification of the 1978 Constitution, the king's nominees have all been from parties who maintain a plurality of seats in the Congress.
The legislative branch is made up of the Congress of Deputies (Congreso de los Diputados) with 350 members, elected by popular vote on block lists by proportional representation to serve four-year terms, and a Senate (Senado) with 259 seats of which 208 are directly elected by popular vote and the other 51 appointed by the regional legislatures to also serve four-year terms.
Head of State: King Juan Carlos I, since 22 November 1975
Head of Government:
- Prime Minister of Spain (Spanish Presidente del Gobierno literally President of the Government): Mariano Rajoy Brey, elected 20 November 2011.
- Deputy Prime Minister and Minister for the Presidency: Soraya Sáenz de Santamaría.
Cabinet: Council of Ministers (Spanish Consejo de Ministros) designated by the Prime Minister.
Spain is organizationally structured as a so-called Estado de las Autonomías ("State of Autonomies"); it is one of the most decentralized countries in Europe, along with Switzerland, Germany and Belgium; for example, all Autonomous Communities have their own elected parliaments, governments, public administrations, budgets, and resources. Health and education systems among others are managed regionally, and in addition, the Basque Country and Navarre also manage their own public finances based on foral provisions. In Catalonia and the Basque Country, a full fledged autonomous police corps replaces some of the State police functions.
Visit Spain now on Landolia!
Want to know more about Kings and Queens in the world? Click here!