Posted by
Simon Laroche
, March 30, 2014 at 08:17:02 ::
Sweden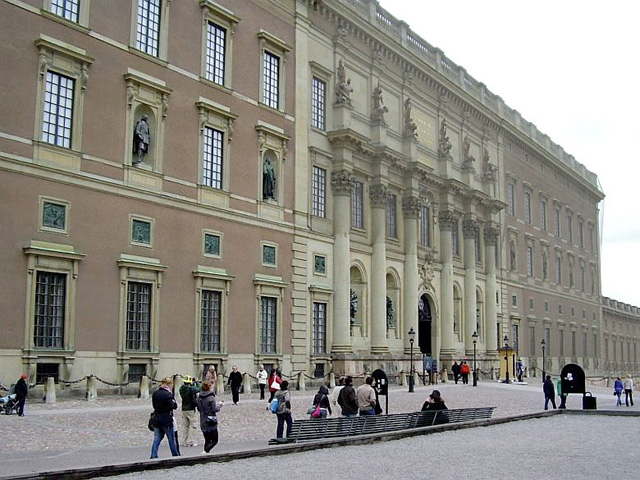 Carl XVI Gustaf (full name: Carl Gustaf Folke Hubertus, born 30 April 1946) is the reigning King of Sweden since 15 September 1973, succeeding his grandfather King Gustaf VI Adolf. He is the only son of the late Prince Gustaf Adolf, Duke of Västerbotten, who died in 1947, and Princess Sibylla of Saxe-Coburg and Gotha.
Unlike many other European monarchs who have extensive styles, King Carl Gustaf's formal and complete style is simply His Majesty Carl XVI Gustaf, King of Sweden.
Sweden has been the first monarchy in the world to adopt royal succession by absolute primogeniture.
Absolute, equal or lineal primogeniture, known in French as aînesse intégrale (integral primogeniture), is inheritance by the oldest surviving child without regard to gender. It is also known as (full) cognatic primogeniture today. This form of primogeniture was not practiced by any modern monarchy before 1980.
In 1980, Sweden revised its constitution to adopt royal succession by absolute primogeniture, displacing King Carl XVI Gustaf's infant son, Carl Philip, in favor of his elder daughter, Victoria, in the process. Several other monarchies have since followed suit: Netherlands in 1983, Norway in 1990, Belgium in 1991, Denmark in 2009 and Luxembourg in 2011.
Victoria, Crown Princess of Sweden, Duchess of Västergötland (Swedish: Victoria, Sveriges kronprinsessa, hertiginna av Västergötland, Victoria Ingrid Alice Désirée; born 14 July 1977) is the heiress-apparent to the Swedish throne. If she ascends to the throne as expected, she will be Sweden's fourth queen regnant (after Margaret, Christina and Ulrika Eleonora) and first since 1720.
Sweden, officially the Kingdom of Sweden, is a constitutional monarchy with a parliamentary democracy form of government.
King Carl XVI Gustaf is head of state, but royal power has long been limited to official and ceremonial functions. The Economist Intelligence Unit, while acknowledging that democracy is difficult to measure, listed Sweden in fourth place in 2010 in its index of democracy assessing 167 countries.
The nation's legislative body is the riksdag (Swedish Parliament), with 349 members, which chooses the Prime Minister. Parliamentary elections are held every four years, on the third Sunday of September.
Visit Sweden now on Landolia!
Want to know more about Kings and Queens in the world? Click here!