Posted by
Simon Laroche
, March 23, 2014 at 07:30:10 ::
United Kingdom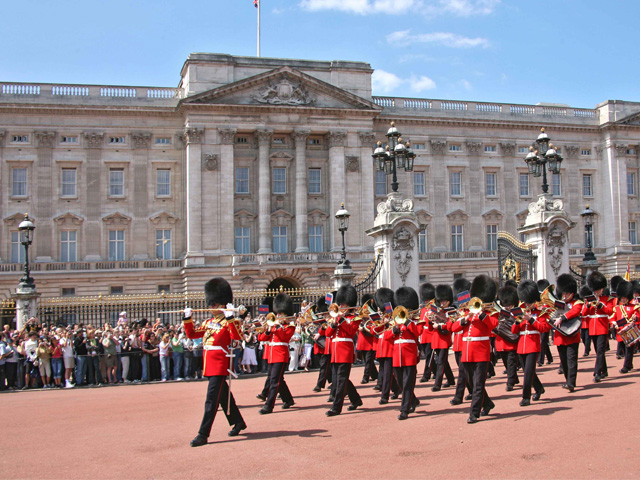 Elizabeth II (Elizabeth Alexandra Mary; born 21 April 1926) is the constitutional monarch of 16 sovereign states (known as the Commonwealth realms) and their territories and dependencies, as well as head of the 54-member Commonwealth of Nations. She is Supreme Governor of the Church of England and, in some of her realms, carries the title Defender of the Faith as part of her full title.
A Commonwealth realm is a sovereign state within the Commonwealth of Nations that currently has Elizabeth II as its reigning constitutional monarch and shares a common royal line of succession with the other realms. As of 2012, there are sixteen Commonwealth realms, with a combined land area (excluding Antarctic claims) of 18.8 million km² (7.3 million mi²) and a population of 137 million:
The United Kingdom is a unitary state under a constitutional monarchy. Queen Elizabeth II is the head of state. The monarch has "the right to be consulted, the right to encourage, and the right to warn".
The UK has a parliamentary government based on the Westminster system that has been emulated around the world—a legacy of the British Empire. The parliament of the United Kingdom that meets in the Palace of Westminster has two houses; an elected House of Commons and an appointed House of Lords.[citation needed] Any bill passed requires Royal Assent to become law.
The position of prime minister, the UK's head of government, belongs to the member of parliament who can obtain the confidence of a majority in the House of Commons, usually the current leader of the largest political party in that chamber. The prime minister and cabinet are formally appointed by the monarch to form Her Majesty's Government, though the prime minister chooses the cabinet and, by convention, the Queen respects the prime minister's choices.
Visit the United Kingdom and all the Commonwealth countries now on Landolia!
Want to know more about Kings and Queens in the world? Click here!