Posted by
Simon Laroche
, September 21, 2013 at 13:48:20 ::
Thailand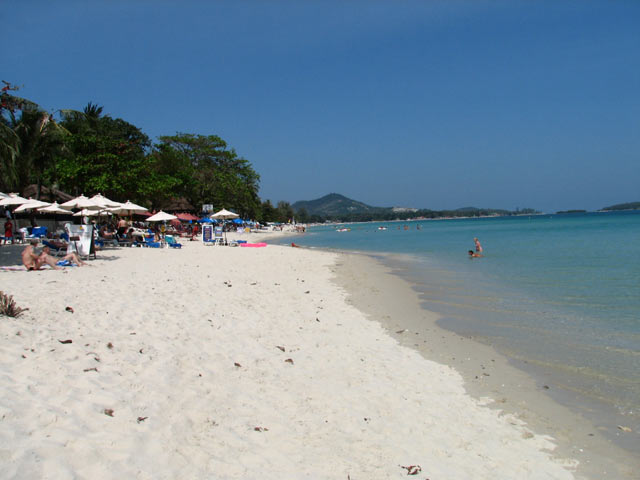 Do you want to visit Thailand? You are welcome! The Kingdom of Thailand currently offers visa free travel to 55 countries. Nationals from USA, Australia, New Zealand and most of Europe may enter the country without a prearranged visa. Please check the Tourist Visa Exemption policy below:
90 Days Visa Free
List of countries which have concluded a bilateral agreement on visa waiving with Thailand and permitted to stay for a period not exceeding 90 days:
30 Days Visa Free
Passport holders from 49 countries (including Hong Kong) are granted visa free travel to Thailand for a period of up to 30 days if they arrive by air. For foreigners arriving via immigration checkpoints which border neighboring countries, the visa will be shortened to 15 days each time (except countries that have bilateral agreements on visa waiving with Thailand; those marked with a * behind). The exception to this rule is for Malaysian nationals who will still receive a 30 days visa if arriving overland.
Visa on Arrival
Passport holders from the following countries may apply for visa on arrival at major entry points whether travel by air or by land. The cost is ฿1000 (Thai Baht), and allows traveler to stay for 15 days.
Things to know
Overstaying in Thailand carries a fine of ฿500 per day,
Foreigners entering the Kingdom of Thailand under the Tourist Visa Exemption category must possess adequate finances for the duration of stay in Thailand: cash ฿10,000 per person and ฿20,000 per family (immigration officers never check but better be in good standing),
Foreigners entering Thailand under the Tourist Visa Exemption category are not permitted to work.
List of Thailand's Immigration Checkpoints
Suvarnabhumi Airport (Bangkok)
Don Muang International Airport (Bangkok)
Chiang Mai International Airport (Chiang Mai)
Phuket International Airport (Phuket)
Hat Yai International Airport (Songkhla Province)
U-Tapao-Pattaya International Airport (Rayong)
Mae Sai Immigration Checkpoint (Chiang Rai Province)
Chiang Saen Immigration Checkpoint (Chiang Rai Province)
Chiang Khong Immigration Checkpoint (Chiang Rai Province)
Betong Immigration Checkpoint (Yala Province)
Sadoa Immigration Checkpoint (Songkhla Province)
Samui Airport (Surat Thani Province)
Sukhothai International Airport, Tak Immigration Checkpoint
Bangkok Harbour Immigration Checkpoint (Bangkok)
Sri Racha Immigration Checkpoint (Chonburi Province)
Mabtaput Immigration Checkpoint (Rayong Province)
Nong Khai Immigration Checkpoint (Nong Khai Province)
Samui Immigration Checkpoint (Surat Thani Province)
Phuket Immigration Checkpoint (Phuket)
Satun Immigration Checkpoint (Satun Province)
Krabi Immigration Checkpoint (Krabi Province)
Songkhla Harbour Immigraion Checkpoint (Songkhla Province)
Chiang Rai Airport Immigration Checkpoint (Chiang Rai Province)
Surat Thani Airport Immigration Checkpoint (Surat Thani Province)