Posted by
Christophe Le Corre
, October 01, 2013 at 09:40:15 ::
New Caledonia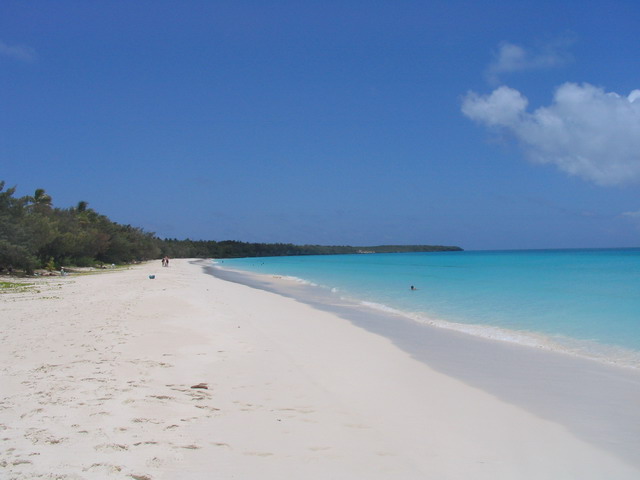 Located east of the Grande Terre, the Loyalty Islands (îles Loyauté in French) are part of the third province of New Caledonia, a French territory. The province is divided into three municipalities: Lifou, Mare and Ouvéa.
The municipality of Lifou
Lifou comprises Lifou Island and the tiny Tiga Island.
Lifou Island (Drehu in the local language) is well-known for its breathtaking cliff-top views and small secret beaches. With an area of 1150 km2, Lifou is the most populous and the largest island of the Loyalty Islands. While the interior of the island is covered with dense tropical forest, the coast is crenellated with long deep bays which link long white sand beaches.
Tiga Island (Tokanod in the local language), with its 6 km (3.7 mi) long and 2 km (1.2 mi) wide, is located 35 km (22 mi) from Lifou Island. It is the smallest of the Islands.
The municipality of Maré
Maré comprises Maré Island and Dudun Island.
Maré Island (Nengone in the local language) is the southernmost and the second largest of the Loyalty Islands. Maré's scenic coastline is lined with wonderful little creeks and stunning white fine sand beaches nestling between rugged coral cliffs. Wabao Bay is home to some of the finest beaches on Maré. Inland, it has impressive sunken pools and a mysterious ancient rock edifice. With a declining population of about 6900 souls, Maré has limited infrastructure to support tourism.

The municipality of Ouvéa
Ouvéa comprises Ouvéa Island, Mouli Island, Faiava Island, and several nearby islands, reefs and islets called the Pléiades.
Ouvéa Island is a crescent-shaped island, which belongs to a larger atoll, with a breathtaking 25 km long powder-white sand beach and crystal-clear turquoise water, rich in both marine and reef biodiversity. Home to around 3,000 people for a total area of 132 km2, Ouvéa inherited the tag "island closest to paradise".
Mouli Island (Hwakaiö) lies in the atoll of Ouvéa and is accessible via the Mouli Bridge (1984) that spans the pass between the two islands and offers very scenic views of the lagoon.
42 people live on Faiava Island (also called Wasaü), a tiny island which lies in the atoll of Ouvéa.
Each of the 4 islands (Ouvéa, Lifou, Tiga and Maré) is accessible by plane from Nouméa, New Caledonia's capital. High-speed boat is also an option to reach Lifou and Maré.
When you visit the Loyalty Islands, still strongly marked by tradition, you will get to know locals, mixed Melanesian and Polynesian ancestry, with also a small European minority. You will discover Kanak life in all its authenticity, the custom, traditional dances, religion and the food…in a natural hospitality atmosphere.
Visit more interesting places in New Caledonia, now, on Landolia.