Posted by
Germain Laroche
, November 24, 2013 at 09:39:59 ::
France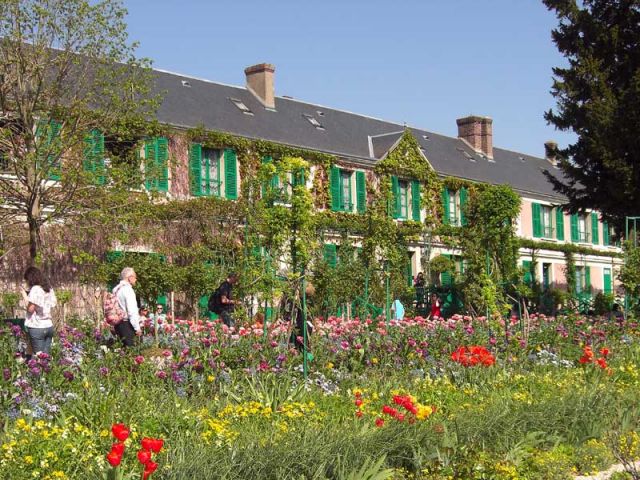 Giverny is a small village in Normandy, in the Eure department, 80 kilometers (50 miles) northwest of Paris, on the right bank of the River Seine.
The home of the Master of Impressionism Claude Monet is surrounded by high stone walls. Facing Monet's Studio, the "norman enclosure" (Clos Normand in French) is a good protection against animals such as rabbits, and excellent for privacy.
Claude Monet was the leading light of the Impressionist movement. He moved to Giverny, in the house with its famous pink crushed brick façade, in 1883, with his family, including his second wife and 8 children, living and painting here until his death in 1926.
Beginning around 1887, a number of American Impressionist artists such as John Singer Sargent, Mary Cassatt and Lilla Cabot settled to work in Giverny and helped make the artist and his work known to collectors in the United States. In December 1910, six of the Giverny artists were given a show at the Madison Gallery in New York.
Giverny is home to Monet's Gardens, a very popular place to visit, especially in spring (April-May), and fall (September-October) which are also a very active time for the gardens. Monet toiled for more than a decade to create the gardens he wanted to paint. You'll instantly recognize the famous water garden spanned by a Japanese bridge and flanked with water lilies.
Claude Monet lived in his house in Giverny from 1883 to 1926.
Another main attraction of the village is the Museum of Impressionism Giverny on Claude Monet Street.
Visit more interesting places in France, now, on Landolia.