Posted by
Simon Laroche
, January 26, 2014 at 05:09:54 ::
Philippines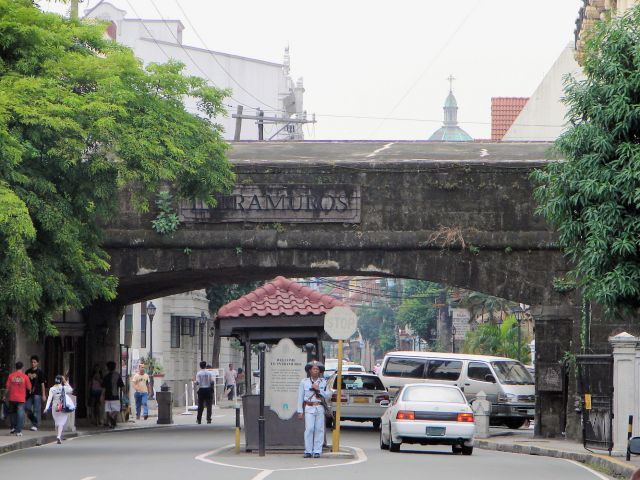 Intramuros walking tour
For history buffs, the first stop on any Manila itinerary is the walled city of Intramuros, the oldest district and historic core of the City of Manila, built by Miguel Lopez de Legazpi back in 1571. This imposing stronghold withstood Chinese pirates, Dutch colonial forces, as well as the British, American and Japanese occupation, but was finally destroyed, in the final days of WWII, by US bombing. Its massive walls were home to imposing government buildings, stately homes (including the restored period home known as Casa Manila), churches, convents, monasteries, and cobbled plazas. Today most of the walls, gates and bulwarks are accessible, and walking tours can be arranged through the Intramuros Visitors Center at the entrance to Fort Santiago.
Historic churches
The San Agustin Church, built over 400 years ago, was the only building left intact after the destruction of Intramuros, and it remains the oldest church in the Philippines. The massive façade conceals an ornate interior, complete with painted frescoes on the vaulted ceiling. Meanwhile the Manila Cathedral (Manila Metropolitan Cathedral-Basilica), dedicated to the Blessed Virgin Mary as Our Lady of the Immaculate Conception and located in the grand Plaza de Roma in the Intramuros district of Manila, boasts a weathered Romanesque façade and ornate cupola outside, and a gilded altar, 4500-pipe organ, and beautiful stained glass inside.
Corregidor Island
This strategic military island, locally called Isla ng Corregidor, located at the entrance of Manila Bay, defended the City of Manila from attacks during wartime. Today, it serves as an historic monument and tourist destination. Many travel companies offer day tours on the island, where the war-ravaged buildings have been left as they were immediately after the war – a memorial to the Filipino and American soldiers who died there.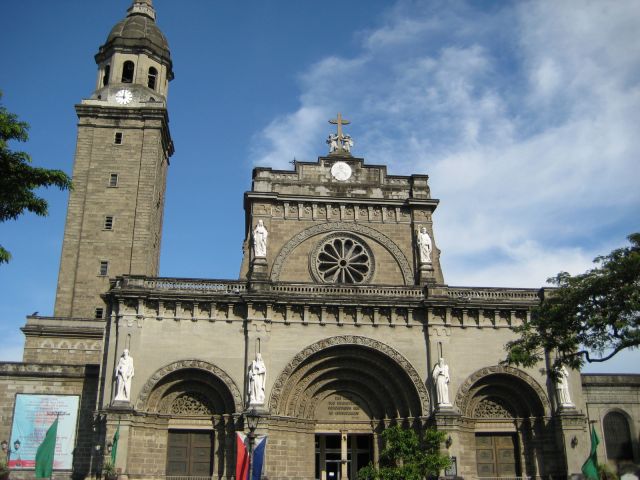 Cultural Center of the Philippines
Housed within the Cultural Center of the Philippines is everything from a museum of musical instruments, to the Metropolitan Museum of Manila, which showcases both historic and contemporary Filipino art. But the most infamous building in this vast complex is the garishly opulent Coconut Palace (Tahanang Pilipino), which was ordered built by Imelda Marcos (at a cost of USD 37 million) for a Papal visit that never transpired. Today it is used mainly for weddings receptions.
Weekend Markets
The weekend markets in Quiapo and Binondo (which is the oldest Chinatown in the world, having been established in 1594) are the stuff of legend for shoppers in Manila. And on any given Saturday you'll think half the population of the city is here.
Marikina Shoe Museum
Love her or hate her, it's hard not to be fascinated by the extravagance of the Philippines' controversial former First Lady, Imelda Marcos. Her obsession with footwear was legendary, and a visit to the Marikina Shoe Museum, in the heart of Manila's shoesmaking district, lets visitors muse over her staggering collection of size 8-and-a-half shoes.