Posted by
Christophe Le Corre
, March 02, 2014 at 09:39:31 ::
Philippines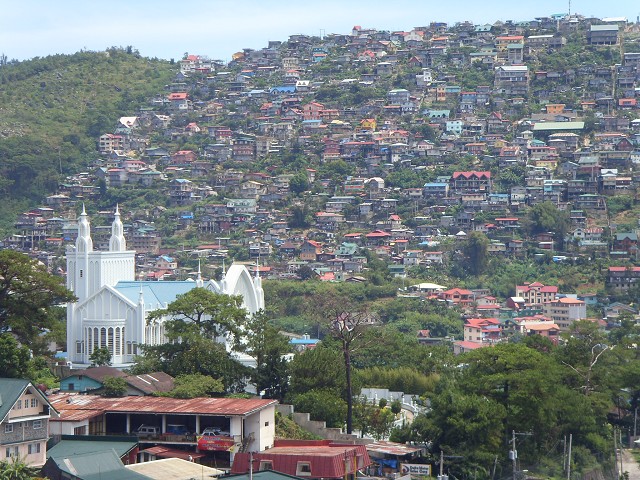 The City of Baguio is located at an altitude of 1450 meters above sea level in the middle of the island of Luzon, province of Benguet, on the Cordillera Administrative Region of Philippines.
Fun on the farm
The La Trinidad Strawberry Farm, in Benguet (just a short drive from Baguio City, the travel time takes about 25-30 minutes only) lets visitors pick their own strawberries and pay for their harvest afterward. The best season runs from November to May. For a more all-encompassing organic farm experience, visit ENCA Farms, an environmentally committed organization that produces high-quality 100% organic crops, including coffee, and vegetables such as lettuce, squash, eggplant, zucchini and pako (a native edible fern).
Mount Pulag
Standing tall at 2,922 m above sea level, mount Pulag is the third highest peak in the country and a very popular hiking destination. This mountain is great for seasoned climbers, but is still a first-rate destination for the novice, the uninitiated, or the mountaineering newbie. Located about 60 km from Baguio itself, reaching the peak here is like taking a walk in the clouds.
Baguio's City Market
If there's anything that captures the essence of Baguio, it's the city market. Located in the heart of the city, at the base of Session Road on Magsaysay Avenue, near Burnham Park, this 3sq. km maze of a market has a wet goods section selling fresh meats, fish and seafood from the lowland provinces, but in the dry goods section – the locals call it Marbay – there's a wide variety of classic Philippine handicrafts and souvenirs.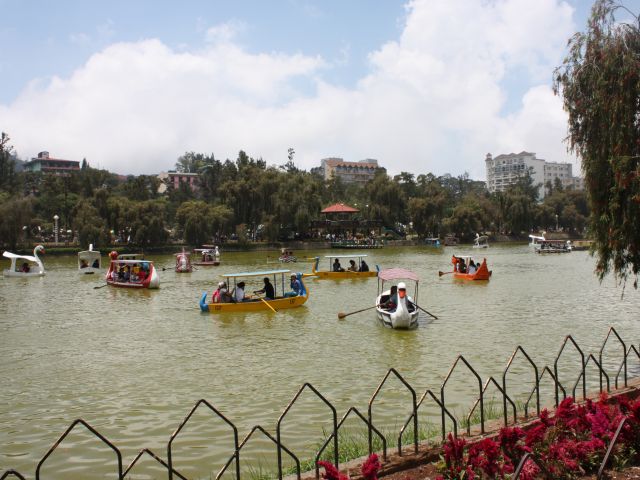 Nevada Square
Although Session Road is the main commercial street – choc-a-bloc with cafés, shops and restaurants – it's Nevada Square, just off Military Circle at Loakan Rd, where the night owls converge. On weekends there's a cover charge to enter the zone, but this allows visitors access to all the different clubs, including such hot spots as Beach Club, and Club Sugar, and the upscale Club Bedroom.
Burnham Park
Beautiful year-round, this peaceful city oasis located at the heart of the City of Baguio – named after American architect and urban planner Daniel Hudson Burnham – is perfect for pleasant walks, picnics, and paddle-boat rides across the man-made lake in the middle of the park. You can also rent single bikes, tandem bikes or even bikes with side cars. The park becomes much more crowded at night, when the ukay (night bazaar) gets underway.
Tam-Awan Village
There are a number of Igorot huts, as well as a gallery and craft shop, within this replica mountain tribe village. Climb the wooden ladders to see what's inside each hut, and from the highest point in the settlement there's a panoramic view of the Gulf of Lingayen (west of Baguio).
Discover more places in Philippines: