Lampang, a city with its own timeline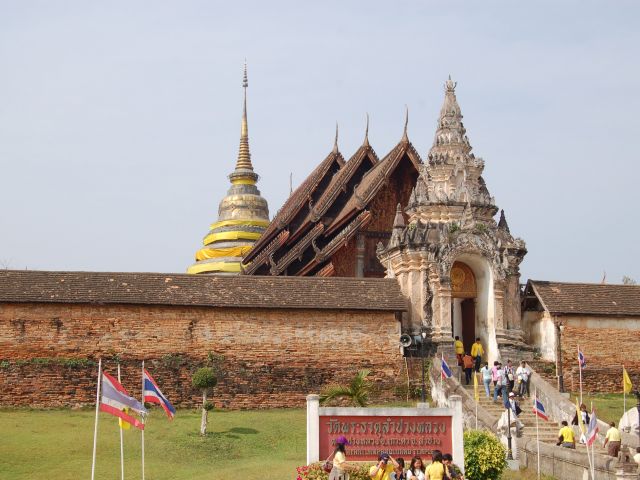 Lampang takes her sweet time spinning around people's lives. It's a charming town with perfect balance in people and culture. Visiting temples in Lampang is an ASEAN experience because there are both Thai and Myanmar temples for you to visit. You can take leisure walks seeing the way local people live their lives in old architectural buildings surrounding Kad Kong Ta (Night Market) or walking street along Mae Nam Wang (Wang River), the river of life for Lampang residents. Outside of town you can find other attractions such as Wat Chalermprakiat Prajomklao Rachanusorn, stunning stupa at the top of the hill in Chae Hom District, Thai Elephant Conservation Center, Phra That Lampang Luang and make sure you stop by various ceramic shops and outlets to take home with you Lampang's finest quality ceramics.
Petchabun, floral mountain and misty sea
Experience the cool misty breeze all year round. Every day is as refreshing as the next. Fields of colorful flowers swaying in the wind wait to greet anxious tourists. Choose to admire Por Tueng Nong Pai, one of the vibrant fields of golden blooms, or the pink cherry blossoms along both sides of the road at Phu Tub Berg. Another attraction to visit is the agriculture farm at Khao Ko where you can enjoy activities, good food and take fresh produce home with you.
Nan, whispers to the stars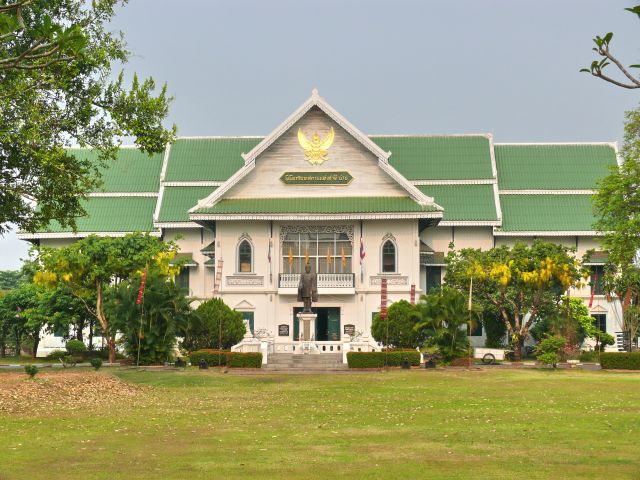 Made famous by the well-known wall painting in Wat Phumin, the walls now whisper back of other attractions worth visiting. This small town filled with its charms of tradition and culture will create quite an impression on young couples. This romantic town can easily cause young hearts to skip a beat no matter how cold the weather gets. Experience the crisp breeze of winter while gazing upon the sea of twinkling stars high up on Doi Smer Dao Mountain. It's time to pack your bags and sleep under the shimmering stars.
Buri Ram, land of present and past castles
Buri Ram might have been overlooked in the past but today its potential shines through with having the best of eras, the radiant ancient Phanom Rung Historical Park and the modern Blue Castle name of the Buri Ram United football team. The global standard I-Mobile Stadium valued at billions has united local Buri Ram residents together as one. All of this made the little town the center of attention of the whole country under one flag, one nation.
Loei, cool and calm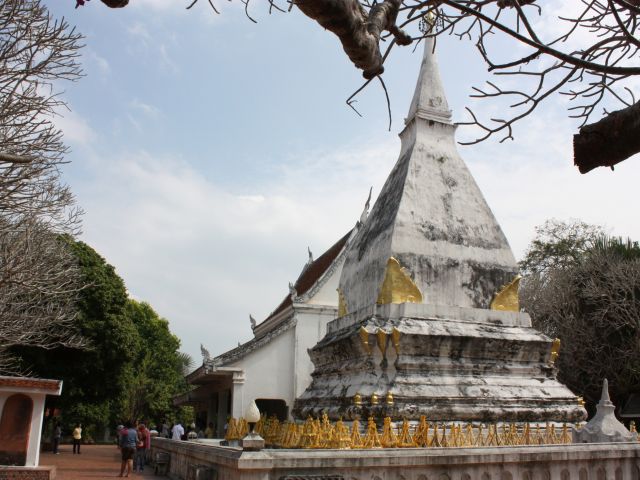 Loei has gone down in records as the coldest region in Thailand. Whatever the temperature may be, tourists will always feel warm and welcome by the local's sincere hospitality. This is a land rich in tourist attractions ranging from natural wonders to unique way of life. Start your journey with Phu Kradueng, Phu Luang and Phu Suan Sai. The majestic height of Phu Pa Por is a plus for excitement seekers who set out to conquer the mighty 'Fuji' of Thailand. For those seeking tranquility, Chiang Kan by the banks of Mekong River quietly awaits. Loei is soothing in climate freeing your body and mind.
Samutsongkhram, let the river run
The smallest province in country and right next to the Gulf of Thailand, this urban province is within reach. From dawn to dusk, this city of river is literally an open market that you can visit morning, noon and night. The morning market is opened on certain days while day time market is a collection of chic shops for today's hipsters. In the evening, totally surrender yourself to the famous Ampawa Market filled with food and memorable souvenirs. Be prepared to gain weight when you come to visit Samutsongkhram because eating fresh seafood, Mae Klong mackerel and heavenly dessert is just too good to miss.
Ratchaburi, artistic community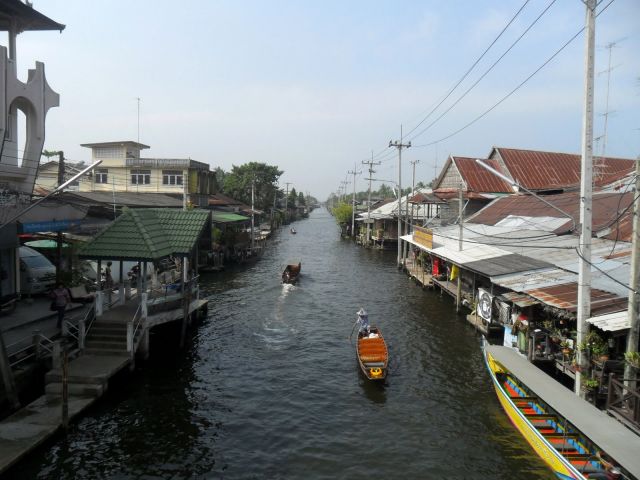 Land of assorted earthen jars is what people commonly call this city. Presently, that old notion has been changed to the land of art and lovely women of Photharam and Bang Pong. With its location so close to Bangkok, you can enjoy all year round activities and attractions such as visiting the National Ratchaburi Museum giving you a glimpse of the past or going through the historical ruins at Khu Bua to trace back ancestral roots of the Thai people. Check out contemporary art gallery at Tao Hong Taid Kunst then check in at Suan Phueng District for some impressive landscape shots and make one final stop at the classic Chetsamian neighborhood for good old fashion experience.
Trat, city of fantasy island
The thought of Trat can easily put anyone in the mood for some serious fun in the sun soaking in tropical breeze among the pure white sand and deep blue sea. Trat is truly the city of beautiful islands. Koh Chang is the second largest island in Thailand with its fine white sand just waiting to greet tourists and visitors. Koh Kood is heaven on earth reflecting its beauty both on land and under the sea. If it's small islands you're searching for, you won't be disappointed with these islands: Koh Mak, Koh Kradat, Koh Mai Chee and Koh Red. They are the Andaman pearls of the Gulf of Thailand and since no reviews can match a real experience, it's time to grab your swimsuit and sun tan lotion for your dream escape at Trat's paradise on earth.
Chanthaburi, land of exotic fruit bowl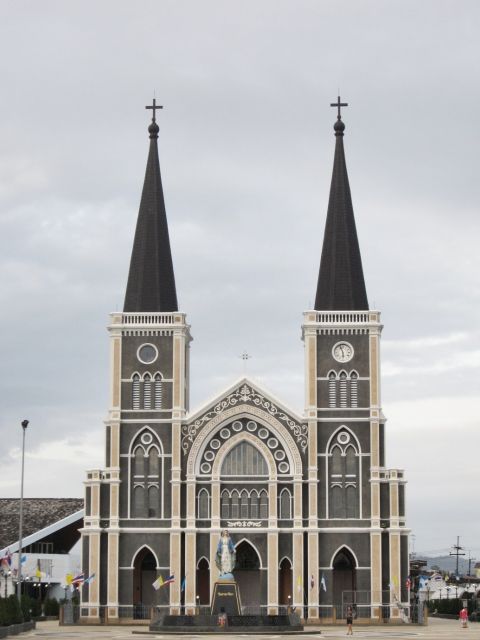 Come taste summer's delightful fruit basket filled with Rambutan, Durian, Mangosteen, Salak Palm, Zalacca, Longkong along with other summer fruit favorites that will quench your thirst. This is the perfect paradise for fruit lovers to enjoy a feast for the tongue while exploring great attractions such as the old town, chuch, and life by the river bank of Chanthaburi. If precious stones are your passion, you've come to the right place. This is the place to be for precious stones in rainbow colors sold at the gem market and various shops in town. To complete your trip, a drive or bike ride on the famous 'scenic route' is a must on the Chalerm-burapa-chollathit road.
Trang, circle of delicious dining
When in Trang, do as the locals do; let your taste bud guide you to the city of fine food like its famous crispy roasted pork, mouthful dim sum, fluffy cake just to name a few to make your mouth water. It's gastronomic paradise from morning to evening. So what does a day in Trang look like? Wake up call with a cup of rich Kopi, munch on crispy roast pork and steamy dim sum, lunch go with authentic southern food like spicy fish curry (mackerel), cartilage sauté with roast pepper, rice herbal mixture, noodle stew served with vegetable basket and finish your evening meal with various Chinese dishes, fresh seafood platter and wash it all down with old fashion tea and a side order of Indian pancake.
Chomphon, endless beach beauty
Gateway to the South, Chomphon is renowned for having the longest beach stretching over 200 kilometers. Along the coastline lay finest strips of beautiful white beach and bays from north to south with crystal clear water perfect for peaceful relaxation. Chomphon is also the best snorkeling destination for captivating coral reefs in the Gulf of Thailand with clusters of diving shops located in Thung Wualaen. For coffee lovers, Chomphon is also well-known for Robusta coffee with its rich full flavor. Delicious coffee, impressive sea and great sea food, what more could a tourist ask for?
Nakhon Si Thammarat city of twin virtues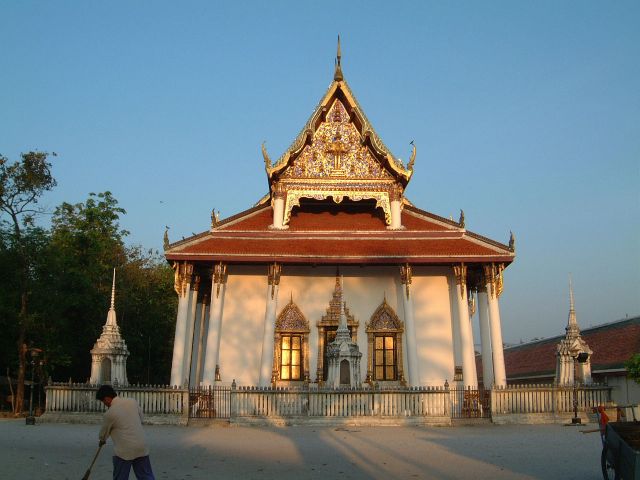 The two virtues of 'dhamma' (religion) and 'dhamachat' (nature) inseparably blend into one is what keeps Nakhon Si Thammarat in perfect harmony. Phra Mahathat Woramahawihan holds the faith of the local people. You can lose yourself to mother nature at Kao Luang with its vast emerald forest. Visit Laem Ta Lum Phuk (Ta Lum Phuk Cape), Had Nai Phlao (Nai Phlao Beach) and the ever popular Sichon Beach. Capture exciting moments at the sight of lovely pink dolphins at Khanom Beach followed by homemade southern food prepared by experienced local cooks.